Once you've got your bright idea and your examples tucked away, you have to consider the form of your writing. That includes sentences as well as paragraphs, and this is where an outline can be beneficial to make sure your writing makes sense. The goal here is clarity. How can you get your point across as clearly and effectively as possible? If you're writing a persuasive essay on why Hamlet is a total jerk in Shakespeare's play, for instance, you probably don't want to spend one long paragraph on Hamlet talking to his dad's ghost and then three sentences about why he hates his girlfriend. You want to build your essay from your lightest examples to your strongest so that you end on a high note. Moreover, the reader should be able to follow your arguments in a straight line from your thesis to your conclusion, hopefully learning something along the way.
What Makes Writing Good?
What makes writing 'good'? It's a simple question, and like many simple questions, it has a lengthy and complicated answer that won't satisfy any one person. Pick a hundred writers out of a room, and you'll get a hundred different answers, all of them wrong.
I'm kidding about that last part but only partially. You see, in the end, what makes writing good is you. Yes, you – your point of view, your thoughts, your experiences. It doesn't matter if the essay you're writing is personal or purely analytical, everything gets filtered through your brain. So, even if you've never gotten an A+ on a paper, you are still the best chance you have of turning out a great essay.
Great Ideas (Content)
Great writing starts with strong ideas. That means brainstorming for strong examples, searching within yourself to figure out what you think or feel about the topic, and putting those ideas on paper to see which make the most sense, which are the most persuasive, and which you think will affect your reader the most.
When trying to come up with a good argument, don't just settle for the first thing that comes to mind. Instead, try to dig deeper and come up with something you think is true that no one's said before. With many assignments, teachers are reading the same arguments (the one everyone thinks of first), meaning he or she ends up reading 80 variants on the exact same paper. If you want to earn points, try to be the one who takes the road less traveled and finds a new angle; that's what makes for good and memorable writing, and that's what will help you earn that A.
Of course, we're not all geniuses every time we sit down to write a paper, so if you can't think of anything original, make sure that the point of view you do choose is rock-solid and full of strong specific examples. That brings us to our next topic.
15 writing tips to help you write better
1. Think before you start writing
One of the best writing tips for beginners is organizing your thoughts in a logical, explainable manner before putting pen on paper. The biggest hurdle is often not knowing how to begin or what to say—everything is a jumble of ideas that probably look like a bunch of paint thrown against a wall (and not in an artistic way). It can be very frustrating.
Note: THIS IS NORMAL. Don't get discouraged. There's a reason the phrase "writer's block" exists. Let yourself think about it for a day or two, especially if you're doing creative writing. You'll be surprised at how that paint blob slowly transforms into a recognizable shape.
2. Embrace the writing "brain dump"
Avoid correcting misspellings, typos, sentence structure, or grammar—just type, type, type until your brain excavates all musings. You can use this creative writing skill for all kinds of work, from personal blogging and copywriting to essays and work emails.
3. Make an outline
Now that you have all your wonderful, messy thoughts on paper, it's time to get more granular and organized. Some tips on how to edit your brain dump: do a first pass and delete the parts that are definite "nos." Then go through again and highlight the ideas you like best. Revisit the "maybes" later.
Now, take your favorites and as briefly or as detailed as you like, make an outline that conveys your message. Start top-level with your biggest, overarching ideas, and then get into the details. Fill in missing parts, elaborate on other parts—rinse and repeat until satisfied.
4. Know your audience
This is a straightforward writing tip for beginners, but a lot of people forget it. For example, your voice and elements of style for personal blogging will be much more informal than business writing (i.e writing a proposal for a new client). Being mindful of your audience is key to improving writing skills and creating more impactful work.
5. Keep a journal
Being a better writer means writing more! Keeping a journal should be a very low-pressure thing. It can be as simple as writing a list of things you did that day, playing around with word choice for a LinkedIn headline, or recounting a conversation you had with a friend.
If you don't want to keep a physical journal, you can start a note on your phone or a document on your computer. The point is—there are no journaling rules. Just start writing whenever you feel like it, because the more you do it, the more naturally it will come to you.
6. Pen a letter instead of texting
Great writers write letters for fun and for practice. Pen a letter (or an email) to a friend who lives in another city. A hundred years ago, people wrote long letters detailing everything from the mundane to faraway travel. Why not now? It's the perfect way to get your creative writing juices flowing, rather than relying on boring texts.
Remember to check spelling, comma use, sentence structure, typos, etc. Your friends deserve good writing too. Spell-check is a nice starting point, but writing well happens when you use a reputable grammar or punctuation checker tool like Writer to support you.
7. Read more to do better writing
One of the best, passive ways of becoming a better writer is to read a book (Stephen King's work makes for great binge reading). Not into books? Long-form business writing, graphic novels, or short stories do the trick as well.
Reading every day puts you in the fast lane for improving your writing skills. As Roz Morris, the author of the bestseller book, Nail Your Novel, puts it: "Reading exposes us to writing that's better than our own and helps us to improve. Reading—the good and the bad—inspires you."
By reading more, your brain will naturally pick up on things like good word choice, different writing styles, and good sentence structures. It also improves your reading comprehension and concentration levels (which comes in handy for the procrastinators among us, including me).
8. Keep your writing simple
9. Tone up your tone in writing
Just like we said in "Know Your Audience," business writing like an email might sound conservative, while a personal social media post can be friendly and casual. Your tone can and should change depending on your needs. An extreme example: don't start a cover letter with: "Hey, dude! Wassup?"
10. Prioritize your key points
If you want to learn how to write good, sentence structure and word placement is everything. If you have a question to ask, don't put it in the middle of a paragraph, because it could get skipped over. Similarly, if you have an important piece of information to share, make it into its own paragraph or strategically place it in the introduction or conclusion—the sections readers tend to pay attention to the most.
8 exercises to improve writing skills
1. Write every day
This is the best writing tip for beginners. Write like it's your job. Practicing every day is key to learning how to write good. It helps you stretch those writing muscles and learn from doing. Keeping a journal with you at all times also means you can write whenever inspiration strikes, like when you're walking your fave four-legged friend.
"When mastery is the goal, spending an exorbitant number of hours in one sitting will likely lead to burnout. We don't go to the gym expecting to put on 20 pounds of muscle in a single, day-long workout. Instead, we do several short workouts a week, spread out over months."
2. Turn long paragraphs into bullet points
3. Change passive voice into active voice
A little recap on passive and active voice: Active voice is when the sentence starts with the subject acting on the verb. Passive voice is when the subject is a recipient of the verb's action. Active voice is more engaging because it takes less processing time from the reader, and also gives the impression that the action is happening now, not in the past.
4. Use grammar checker tools like Writer
Use a grammar checker like Writer helps you spot mistakes you may have missed. Mistakes such as misused commas, spelling errors, typos, incorrect use of words (we're looking at you, thesaurus lovers), etc. Writer is also ideal for business writing. You can submit your company styleguide and the app will measure your written work against it to ensure consistent and on-brand content.
5. Proof your friend's or colleague's writing
One effective way to improve writing skills: Proofreading other people's content. You can pick up on common grammar mistakes, different sentence structures, new words, word placement – everything that you might not learn from your own writing. It's about getting a fresh perspective on all the different ways language is used.
6. Write fanfiction
Improve your creative writing skills by writing about stories and characters you love. Why? The more passionate you are about what you're writing, the more fun and engaging it will be to read. Because you'll naturally inject your love of the subject into your work. Plus, you can ensure your favorite novels or short stories live on through that amazing imagination of yours! It's also a great place to start if your idea bank is running on empty, giving you the inspiration and direction needed to write freely.
7. Read out loud
Sometimes you can't tell if a word or phrase doesn't work until you read it out loud. Same with spotting mistakes. This is especially true if you've read your work over a hundred times (hello fellow perfectionists). Your brain will find it more and more difficult to spot mistakes – reading out loud can fix this!
When you read out loud, it requires you to slow down and focus on every single word that you're saying, so that it can make its way from your brain to your mouth. When we proofread inwardly, we tend to rush through things and don't actually read the text properly.
That's because our brain already has a version of the content embedded and it wants to concentrate on the meaning rather than the words. As psychologist Tom Stafford, who studies typos at the University of Sheffield in the UK, says: "We don't catch every detail, we're not like computers or NSA databases Rather, we take in sensory information and combine it with what we expect, and we extract meaning."
8. Read books on how to write better
More Articles Like This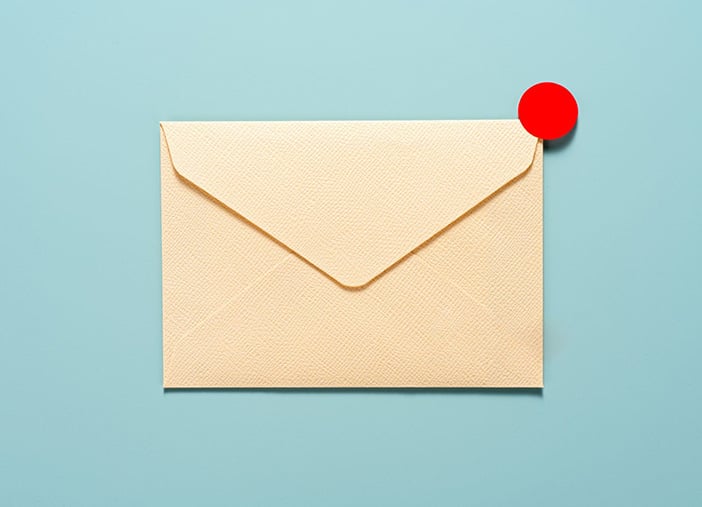 How to Write a Follow-Up Email (+12 Examples & Templates)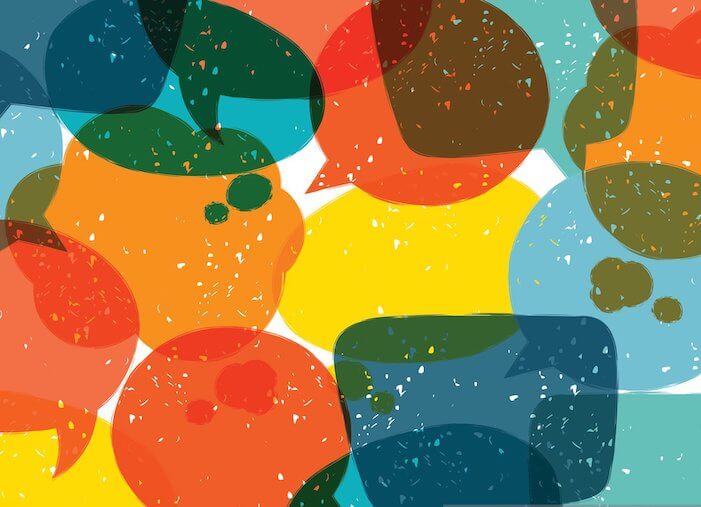 30 Awesome Examples of Conversational Copywriting (+How to Do It Right)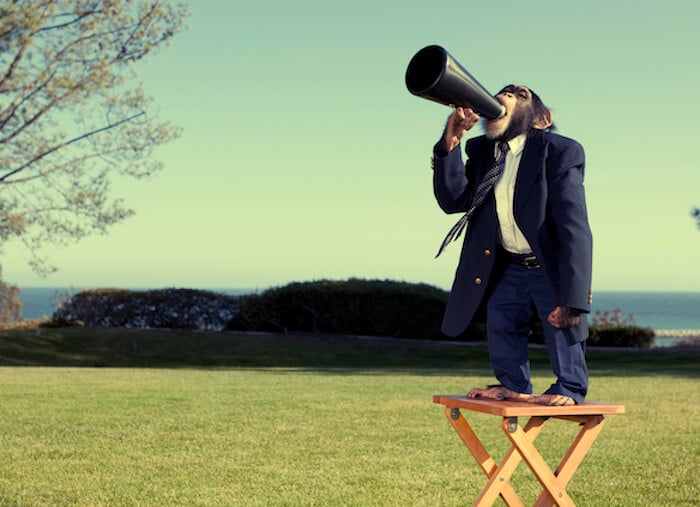 24 Unusual (Yet Brilliant) Call to Action Examples You Can Copy
Sources:
https://study.com/academy/lesson/how-to-write-well-what-makes-writing-good.html
https://writer.com/blog/how-to-write-better/
https://www.wordstream.com/blog/ws/2014/08/07/improve-writing-skills