How to Make School Go By Faster?
We are sure that every student, whether at school or at the higher educational establishment, has his or her own ways of making time flow faster to finally be able to leave the class! Some of you are probably drawing doodles in your notebooks while others are sitting stuck in their mobile phones or notebooks. You might be talking with your classmate quietly while your teacher is explaining something to the rest of the class, or some of you might even be reading a book!
There are many methods of how to pass time in class so that you are not banished out. However, most pupils just doodle or chat with their classmates. Not that vast choice of options, you agree? And even if you manage to occupy yourself somehow, there will still be that feeling of every second dragging on for an hour!
This is why we decided to go further and think of what else you could do to make your school day less boring and more interesting. And also, what occupations you could think of to make your class time fly faster.
So meet the list of things to do in class to pass time quickly that we collected for you with love and care! We hope that at least some of these tips (and hopefully all of them!) will make your time at school more varied and help to combine lessons and rest adequately.
How to Make Time Pass Faster At School. Method 1
How to make the day go by faster while you are in class and having an extremely boring lesson? Let's say, math? Well, we have all been there dude! And yes, it is very difficult to keep your mind focused on a subject that you don't feel like exploring that much.
However, there is one simple "exercise" that you can do to give your brain a little rest, help it relax before the lesson begins, and at the same time keep it concentrated on what is going on in the class.
So try to daydream a bit! It may sound crazy or unusual, but it can really help! If there are still a few spare minutes left before the bell rings, let your mind wander. You can think of what you are going to do after school today or imagine where you would go if you could choose any place in the world.
If you are a fan of superhero movies, think of different variations of your favorite superheroes! Imagine you can fly or read other people's minds. Or try to think of what your life would be like if you had another (what exactly?) superpowers.
Like this, your mind will become a bit distracted being able to stay in reality at the same time. Of course, when using this method for distracting yourself, stay real and don't fly away too far! You don't want to fall out of the real world and be unable to hear what is going on in the class!
To stay grounded, try to incorporate your fantasies into real life. For instance, if you are having a super boring math class right now, and you are dreaming about robots, why not try to imagine that these robots are fighting each other using the quadratic equation?!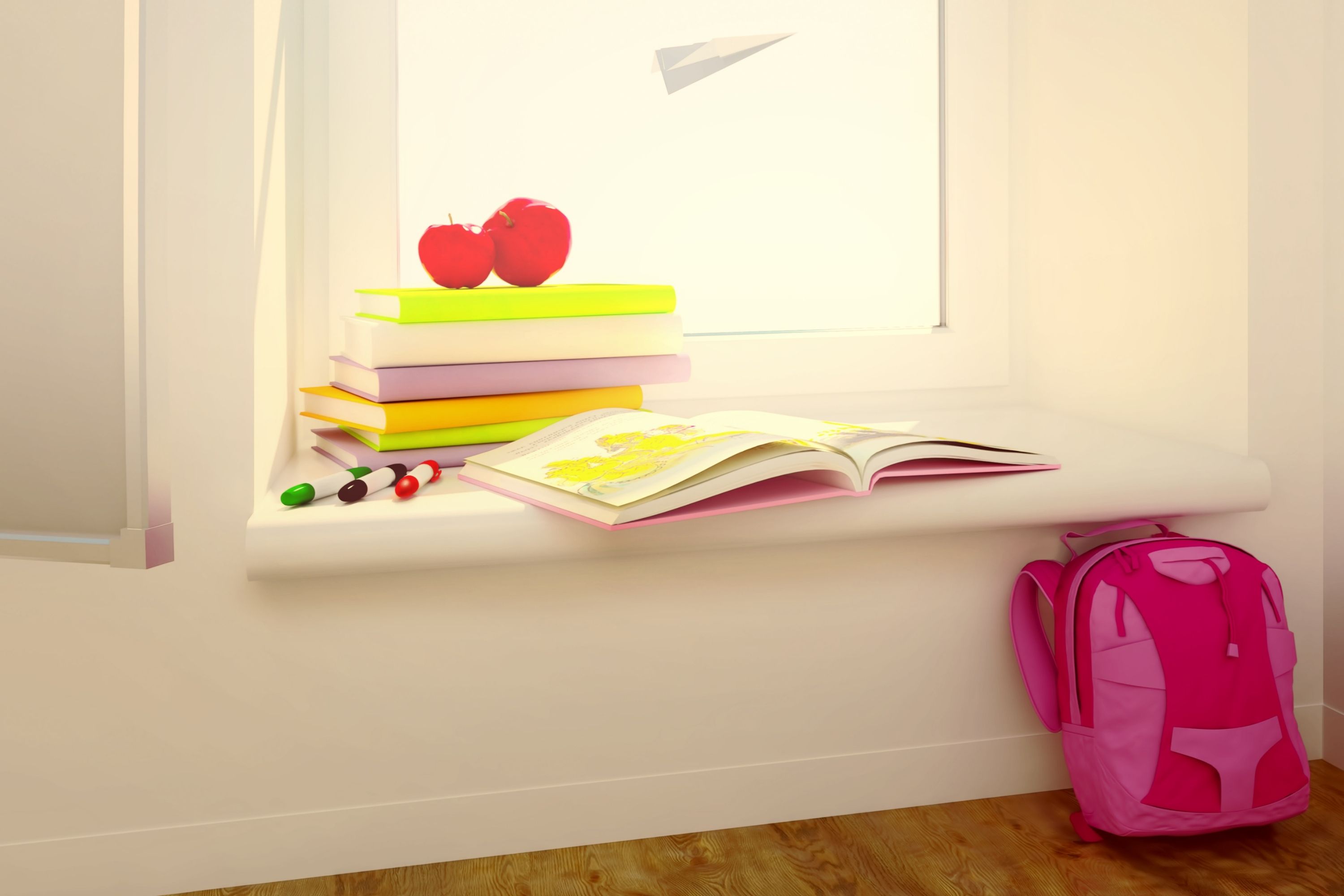 Credits: PainterSaba, via Canva.com
You Might Also Like
About This Article
This article was co-authored by Ashley Pritchard, MA. Ashley Pritchard is an Academic and School Counselor at Delaware Valley Regional High School in Frenchtown, New Jersey. Ashley has over 3 years of high school, college, and career counseling experience. She has an MA in School Counseling with a specialization in Mental Health from Caldwell University and is certified as an Independent Education Consultant through the University of California, Irvine. This article has been viewed 1,166,820 times.
Sometimes school can feel like it's dragging on and on, but there are plenty of things you can do to distract yourself. If you've just got a few minutes, let your mind wander and try daydreaming. Imagine where you would go in the world if you could go anywhere, or what you would do if you had a superpower. You can also do a quick doodle in your notebook if there are only a few minutes to go. Angle your notebook toward you and keep an eye on your teacher to make sure you don't get caught! If you still have a while to go until school ends, try to engage in your work to make the time fly. Join in class discussions if possible or answer questions that your teacher asks. Not only will the time speed by, but you will learn plenty of new things too! For more tips on how to make the school time fly, like figuring out why you're bored, read on!
Breaking Up the Boredom
1. Divide your programs into sections. While you're a single monotonous time frame, it'd seem to go on without end. Nonetheless, if you happen to divide your time into smaller chunks, it might appear to go faster as you undergo smaller sections. After all, you are simply doing this in your mind, nevertheless it would possibly make it appear as if you are getting by way of college faster.
2. Decide why you dislike college a lot. Make an inventory of issues that irritate or bore you about college. Perhaps you do not like particular matters. Perhaps you do not get pleasure from sitting immobile for prolonged intervals of time. Perhaps you'll be able to't bear not speaking for therefore lengthy. No matter it's, make an observation of it.
3. Attempt to provide you with options to your challenges. Whether or not you'll be able to't sit nonetheless for prolonged intervals of time, ask your professors in case your class might take transient stretch breaks within the midst of sophistication to let you transfer about extra. If specific matters boring you, attempt to establish issues that intrigue you inside these areas. For instance, it's possible you'll despise historical past, however it's possible you'll discover it extra intriguing if you happen to learn the actual tales of people from that period somewhat than a broad abstract.
You'll be able to't alter every part about college that you do not like. You'll be able to, nevertheless, make some modifications. Do not be scared to talk along with your professors about objects that can profit you. Some professors could also be unwilling to switch the category, whereas others will exit of their approach to help you.
In the event you do method your teacher with a request, you should definitely do it whereas nobody else is within the room. Come after college if attainable. You might say something alongside the traces of, "Hiya, Mrs. Jones. I've come to ask you to do me a favor. I perceive that the category is already brief, however I used to be questioning if we might have slightly stretch break within the center. I discover that shifting a few bit helps me focus higher, and I consider that different children might really feel the identical approach. I perceive if you happen to do not wish to do it, however I would admire it if you happen to thought-about it."
4. Attempt one thing new. You can really feel a bit bored at occasions because you're ready for different pupils to catch up. In the event you're bored due to this, it is okay to ask your teacher for one thing a bit extra powerful to do when you wait. They can give you one thing that can each show you how to make the most of your mind and maintain you amused.
Source:
https://beezzly.com/how-to-make-school-year-go-by-faster
https://www.wikihow.com/Make-School-Time-Fly
https://womenandglobalsecurity.org/ways-how-to-make-school-year-go-by-faster/