facebook id lookup
This tool helps you easily find your Facebook numeric personal ID for fb:admins social plugins and more! For integrations of certain Facebook social plugins, like the "Like" button and "Like box", and others, Facebook requires that you know your Facebook numeric user ID. Unfortunately, they make this very difficult to find, especially if you have a so-called "vanity" personalized profile URL. If you can't find your Facebook ID, or don't know what it is and need it, just enter your full Facebook profile URL in the above form, and we can scrape the ID from the code of your personal profile page.
Your Facebook personal profile URL is the the URL you get to when you click on your name in the upper left of the Facebook home page. It should look something like this:
Struggling to find your profile URL while using mobile or desktop? Just Log in to your Facebook account. Click this link to get Facebook URL, it will redirect you to your profile page. Copy URL from the browser bar. That is your personal Facebook URL
To find your Facebook personal numeric ID for facebook graph API operations, fb:admins, social plugins
Enter your Facebook profile URL below: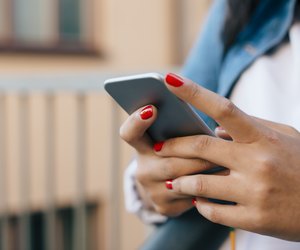 Use the "User" API endpoint to get information about a user using his or her Facebook ID.
Every person, business page and group on Facebook has a unique numeric ID. People can also have Facebook usernames that uniquely identify them. You can use either of these to access someone's Facebook profile.

Many years have passed, and Facebook cannot be called a social website anymore as it is being used as a messenger to stay in touch with the closed ones and that's not all to it. Facebook ID is also known as the fb login id is a unique number assigned to all the users across the globe. It is similar to a roll number in class, or you can say similar to a contact number of a person every user is assigned a unique 15 digits' Facebook ID number which counts to 100 trillion numbers.
This specific number is present in your profiles URL. You can fetch it from there, but for that, you need to have precise knowledge about these URLs (Uniform Resource Locators) where they end and how the page's work. In order to save you from all the hassle, we made a tool which will help you learn about your profile or fb login id.
We just released a new beta version of the Facebook Comment Picker Business where you don't have to enter the url anymore and where you can add option for number of tagged friends.
Find your favourite (social) tool in one of our categories:
References:
http://findmyfbid.in/
http://www.techwalla.com/articles/how-to-find-a-person-from-their-facebook-id
http://www.duplichecker.com/find-facebook-id.php
http://commentpicker.com/find-facebook-id.php
http://www.elegantthemes.com/blog/tips-tricks/how-to-find-your-wordpress-page-id-and-post-id-and-what-you-can-do-with-them